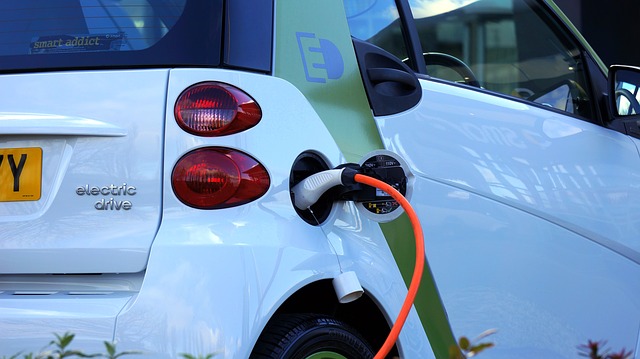 It might have been increasing its number of congestion zones in a bid to curb pollution lately, but new research has suggested London is actually the greenest city in the UK.
At least, that's if you're taking the number of hybrid and electric cars being parked into account, as YourParkingSpace.co.uk was.
Renting drives for parking
The company analysed data on more than 600,000 of its bookings over the past 18 months to determine where the largest concentrations of environmentally-friendly vehicles were regularly being placed on the driveways being rented out.
Interestingly, it was found London had the highest number of bookings at 4.6 per cent, closely followed by Cardiff with 4.41 per cent. Rounding out the top five were Aberdeen (4.01 per cent), Oxford (3.28 per cent) and Nottingham (2.49 per cent).
Other cities ranking highly were Portsmouth, Manchester and Cambridge, suggesting people there may be looking favourably on greener cars.
Managing director at YourParkingSpace.co.uk Harrison Woods said: "While some bookings are from car owners from outside the area, a good proportion would be from those in that locality and [this] indicates that certain cities … could possibly be among those with the highest adoption rate of electric vehicles."
Of course, it may be that the new list actually says more about the high cost of parking in public car parks and their lack of availability than it does the electric revolution.
However, the fact that these greener cars are present at all does seem to point towards a growing trend for their adoption across the UK.
According to the Society of Motor Manufacturers and Traders, new registrations of plug-in cars had increased from 3,500 in 2013 to more than 214,000 by the end of May 2019. In 2018 alone, a new record of almost 60,000 registrations was recorded.
The organisation also noted a huge increase in the number of pure-electric and plug-in hybrid models available in the UK, with around 120 now on offer to drivers.
YouGov found 41 per cent of car owners are 'somewhat likely' to buy a hybrid next, so perhaps YourParkingSpace.co.uk isn't simply being overly optimistic.
Steve Clarke, marketing manager at Green Journey, adds: "It's good to see vehicle owners seem to be coming around to the benefits of greener cars. We'd encourage everyone, from fleet owners to the general public, to consider a hybrid when they're next in the market for a new motor."