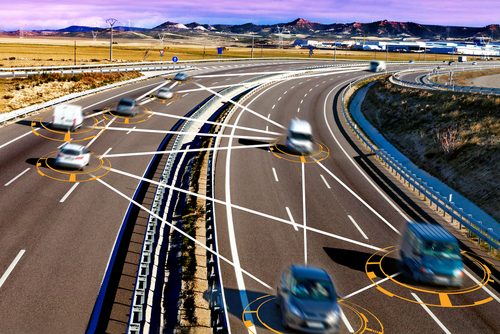 Existing and emerging technologies could pave the way to greener cars in future through the increased uptake of 'intelligent driving' systems.
This is the view of Delphi Technologies – a specialist in clean propulsion.
Cleaner driving through intelligent actions
Applying new systems to boost fuel economy and lower emissions in hybrid vehicles has been highlighted as offering up to a ten per cent reduction in CO2 output, according to the organisation.
The company's Intelligent Driving system tracks speed, location, topography, traffic light patterns, congestion and more to actively adjust vehicle speed, energy balance and performance to maximise carbon savings.
Harry Husted, vice president of engineering, electronics and electrification at Delphi Technologies, commented: "Our Intelligent Driving system works much like today's cruise control – essentially something you can turn 'on' and 'off'.
"With this approach, the system can be used with varying levels of driver assistance and automation, including those in operation today."
Currently in the design phase, the company is hoping to partner with several OEMs in the coming months to have a working production system ready for the market by 2021/22.
Steve Clarke, marketing manager at Green Journey, adds: "Adopting the latest technologies to maximise efficiency is essential to developing the next generation of clean cars. We hope to see more systems like this in the future coming as standard on new models."