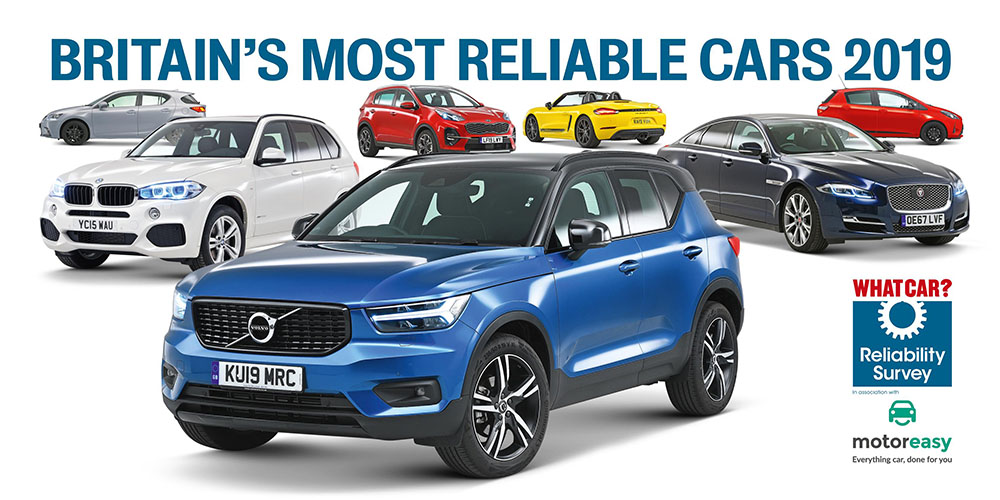 New analysis has highlighted the UK's most reliable new and used cars, with hybrid and electric vehicles coming out on top.
According to The 2019 Reliability Survey from What Car?, this segment achieved an impressive average reliability rating of 96.1 per cent.
No breakdowns is great news for owners
Both the Lexus CT (2011–present) and Toyota Yaris Hybrid (2011–present) received a 100 per cent reliability rating from owners – indicating they suffered no faults over the previous 12 months.
This was the best rating for models across all vehicle categories and highlights the outstanding reliability of the hybrid/electric segment.
Overall, the most reliable manufacturers were shown to be Lexus (99.3 per cent), Toyota (97.7) and Suzuki (97.3), while at the other end of the spectrum, Land Rover (81.3), Renault (84.2) and Jeep (84.4) proved the least reliable.
Editor of What Car? Steve Huntingford commented: "With more than 18,000 motorists telling us about their ownership experiences, the What Car? Reliability Survey gives car buyers one of the most accurate pictures of long-term reliability.
"With some models suffering a near-50 per cent failure rate, it shows how important it is for buyers to do their research when purchasing their next car."
Steve Clarke, marketing manager at Green Journey, adds: "hybrid vehicles are becoming increasingly popular among the buying public, so it's great to see the segment coming out on top in terms of its outstanding level of reliability for UK drivers."