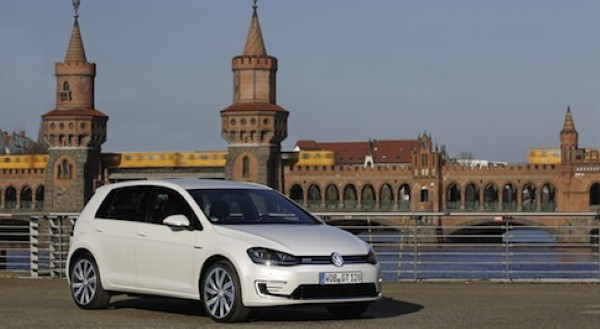 Sales of hybrid and electric vehicles have defied the rest of the new car market in the first three months of 2018, according to figures from the Society of Motor Manufacturers and Traders (SMMT).
March marked the 12th consecutive monthly drop in UK new car registrations, with a 15.7 per cent decrease on the same month last year and a 12.4 per cent fall for the first quarter of 2018.
Deflated demand for diesel cars has been blamed for much of the market's retraction, with diesel registrations down by a third in 2018 so far.
However, in contrast, registrations of alternatively fueled vehicles (AFV – shorthand for hybrids and EVs) increased by 9.8 per cent in the first three months of the year to 36,693 units, up from 33,405 in Q1 2017.
Similarly, AFV registrations climbed by 5.7 per cent in March, representing 5.1 per cent of the total new car market, up from 4.1 per cent last year.
Despite the rise in demand for AFVs, only two of the year's top-ten best-selling cars are currently available as a hybrid: the Volkswagen Golf and Mercedes-Benz C-Class.
Mike Hawes, chief executive of the SMMT, wasn't troubled by the latest drop in new car sales considering last March was the strongest single month on record with more than half a million new cars registered.
"March's decline is not unexpected given the huge surge in registrations in the same month last year," he commented.
"All technologies, regardless of fuel type, have a role to play in helping improve air quality whilst meeting our climate change targets, so government must do more to encourage consumers to buy new vehicles rather than hang onto their older, more polluting vehicles."
Stephen Hasley, brand manager at the Green Journey, added: "It's great to see AFVs doing so well when the rest of the market is retracting after a period of phenomenal growth."