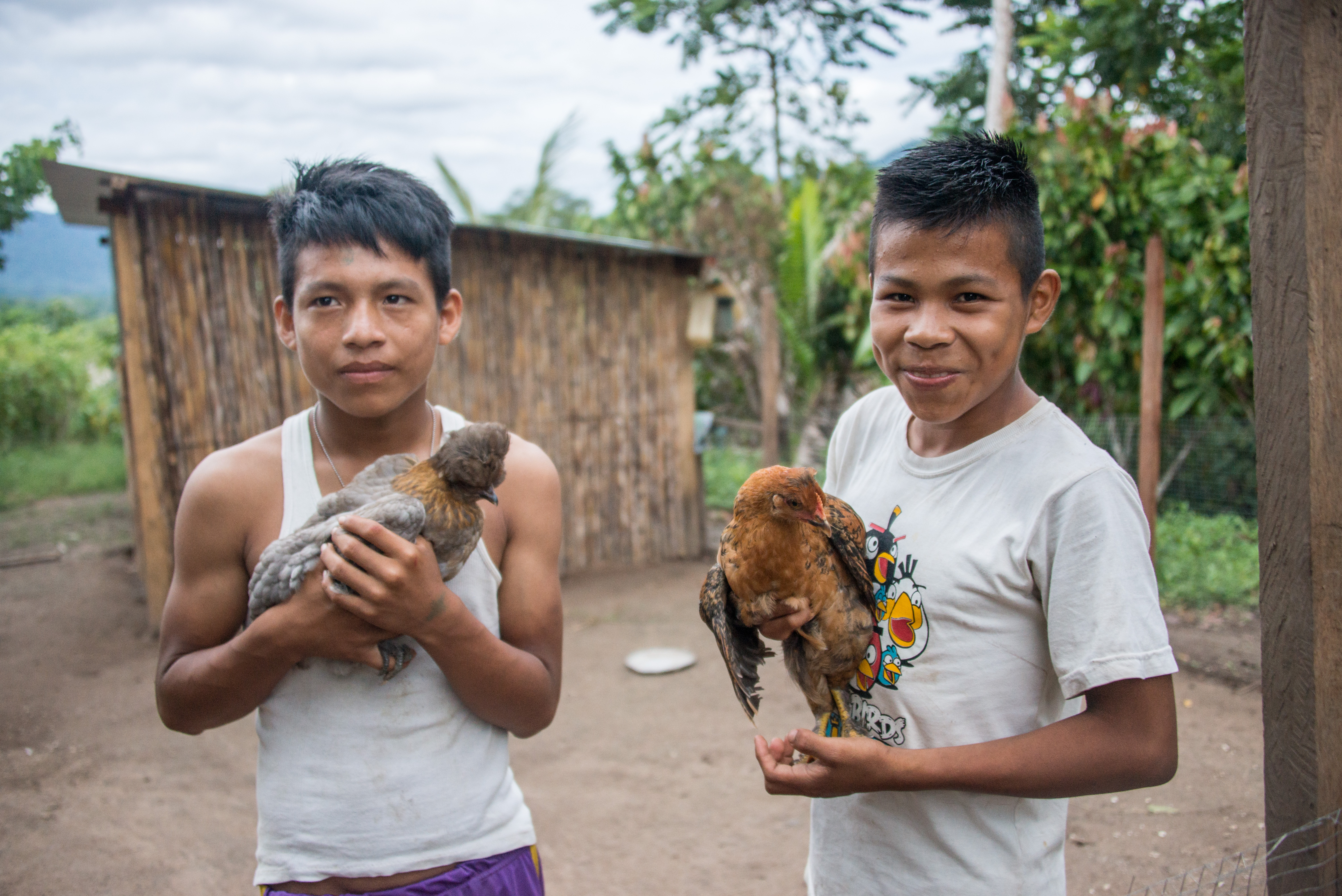 What would you do if you needed £1,300 in an emergency? For most people in the UK, it would mean dipping into savings or using a credit card. Those living in remote rainforest communities rarely have these options. Deforestation is so often a matter of simple economics. When you're desperate, you sell your assets.
A few years ago the World Bank asked this question to people living all around the world. In many sub-Saharan countries, savings groups were established. Members contribute each month and the pot grows big enough for people to take out loans when they need. Without access to a bank, groups like this are a great way to create financial security. A group of women in Cool Earth's Wabumari partnership have just received training in savings and loans groups, and are in the process of setting one up. If you can get a loan easily in a crisis, you might not have to sell your land for palm oil.
What do those in Peru do when they need £1,300? They throw parties. According to Global Findex data only 20% of adults in Peru have a bank account. This number falls to 9% among the poorest 40% of earners. So like those in the rainforest, Peruvians need another way to raise cash in a crisis. Pollada (or "chicken party") is a fundraiser where someone in need of emergency funds for anything from medical bills to car repairs, buys chicken and beer, fires up the grill, and charges friends and neighbours to come over to join the party. It spares the embarrassment of having to ask for money, and everyone gets to have a great time. There are even ticketed "Gran Pollada Bailable" where as well as chicken and beer there's music and a dance floor.
It's something Cool Earth's Peruvian partners know all about. Josue Morales, Cool Earth's local coordinator in the Awajún partnership, told us that as well as Polladas, some people throw a Chicharronada, where instead of chicken a whole pig is roasted. There are also frijoladas where a plate of beans and rice is served. Whatever is on the menu, one thing's for sure. If there's music and beer, everyone will turn up.
A Peruvian party with friends and food sounded like a great idea. Getting everyone to chip in some cash for a good cause sounded even better. So this summer, Cool Earth is asking you to throw a Pollada and raise money to protect rainforest. Whether it's an event for your whole organisation, or a Friday night get together with your team, you can save the rainforest, one party at a time.