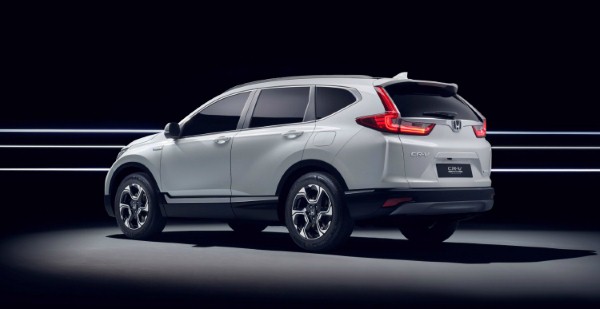 Car makers have been turning out hybrid variants of long-established models for some time and to varying success, but one brand that has been relatively subdued in the electrification race is Honda.
After the lukewarm reception to the Jazz Hybrid, the Japanese car maker has kept out of the hybrid hullabaloo in the main (lest we forget the NSX mk2).
Now, Honda – which was this week named the most valuable automotive company in the world by Interbrand – is making up for lost time by committing to offering a partly electrified version of every new model to go on sale in Europe, starting with the CR-V hybrid.
Honda chief executive Takahiro Hachigo commented: "Here in Europe, we see this move towards electrification gathering pace at an even higher rate than elsewhere."
This announcement bore similarities to statements from BMW, Mercedes and Jaguar Land Rover, but their plans won't begin for a few years yet. Honda seems to believe there's no time like the present and is executing its electric commitment now.
Honda flexed its plug-in muscle by showcasing the Urban EV Concept at the Frankfurt Motor Show – a car that will go into production in some form in 2019.
Meanwhile, an all-electric study – the Sports EV Concept – will be unveiled at the Tokyo Motor Show in late October. Honda says it will boast a "striking silhouette, supple body surfaces" but also a "friendly face".
Less bizarre is the promise that it will "deliver a feeling of joy and emotional unity" behind the wheel, "combining an EV power unit and AI technology in a compact body shape".
Finally, the brand has also confirmed that the hydrogen-fueled Clarity Fuel Cell will also reach UK roads soon.
Stephen Hasley, brand manager at the Green Journey, commented: "It's a relief Honda wasn't too disheartened by the underwhelming response to the Jazz Hybrid because the second-generation NSX from last year proved they clearly know how to integrate hybrid working effectively. We look forward to more Honda hybrids arriving soon."