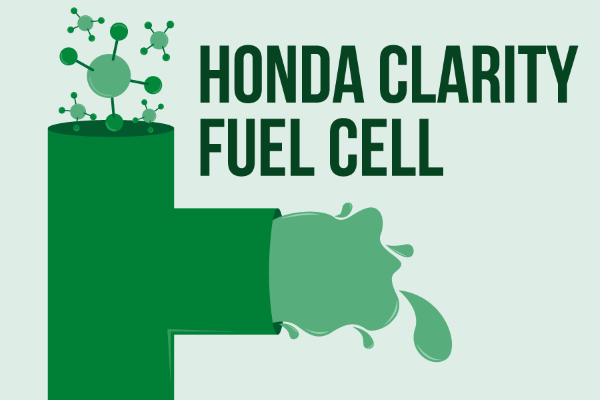 Honda's latest and most advanced zero-emission model has arrived in Europe, with the Honda Clarity Fuel Cell set to make waves in the automotive market in the months to come.
Taking part in the Hydrogen for Innovative Vehicles (HyFIVE) EU demonstration project, the first six customers have now received their new cars, with deliveries made to buyers in London and Copenhagen.
The HyFIVE project aims to promote the awareness and adoption of fuel cell vehicle technology and infrastructure across Europe.
Powered by hydrogen fuel cell technology, the Clarity produces zero pollutants, with its only byproduct being pure water. The onboard power cell combines molecules of hydrogen and oxygen in a controlled reaction to create electricity, heat and H2O.
This latest release from Honda forms part of the company's strategy to ensure two-thirds of the marque's fleet are zero-emission electric designs by 2030, while also marking a step forward in the rollout of new hydrogen vehicles for the general public in the coming years.
Stephen Hasley, brand manager at the Green Journey, adds: "Hydrogen fuel cells are a sustainable form of powering the next generation of zero-emission vehicles. It's therefore great news that Honda has delivered its first new Clarity models in Europe."
How can I make my fleet more sustainable, reducing fleet costs and cutting emissions?
Start your Green Journey, the route to a sustainable world, by contacting us today.
This story was posted by Daniel Crosby, Assistant Marketing Executive at the Fuel Card Group.