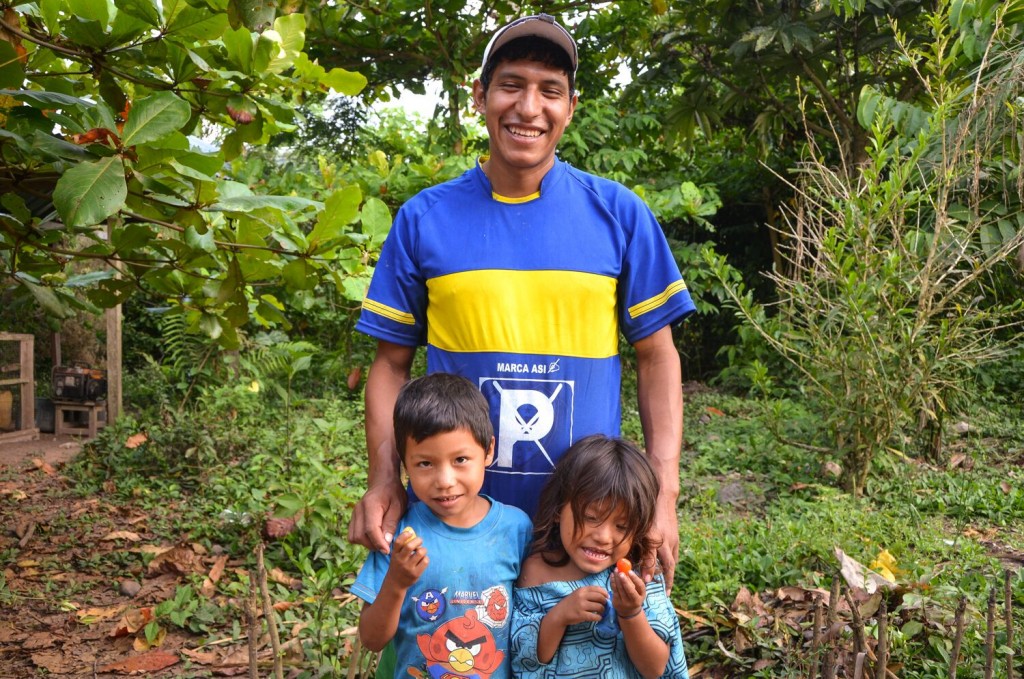 Thanks to Cool Earth's supporters, they can address the causes of deforestation rather than the symptoms: the poverty, the lack of access to basic human needs, and the desperation that drives villages to sell their most precious resource.
Whether it's selling trees to buy supplies, or clearing areas of forest to grow more crops, hunger puts serious pressure on the rainforest. End hunger, and the pressure on the forest disappears.
So, with our support, the Asháninka are tackling infant malnutrition by training community health promoters. Our Awajún partners in Peru are cultivating fishponds to provide a source of pollution-free protein. In Papua New Guinea, a communal bakery not only uses less fuel wood but also provides an income (that's goal 8 ticked off as well).
And in all of our partnerships, we're helping to develop sustainable ways of growing crops.
By tackling the root causes of deforestation, you're ensuring that families are as happy and healthy as the forest they call home.