2014 has been a fantastic year for Cool Earth. These are just eight of their achievements from the forest, all with the help of our customers and fantastic team.
1. COOL EARTH FULLY FUNDED THEIR AWACACHI PROJECT IN ECUADOR……..read more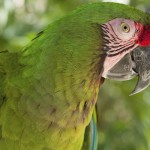 2.COOL EARTH LAUNCHED THEIR AWAJÚN PROJECT IN PERU….. read more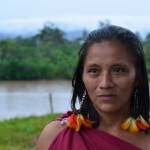 3. COOL EARTH EQUIPPED RAINFOREST SCHOOLS….. read more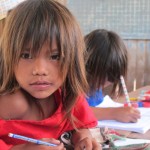 4. VIVIENNE WESTWOOD TOOK THE RAINFOREST TO THE CATWALK…. read more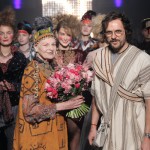 5. COOL EARTH MAPPED THEIR LUBUTU PROJECT… read more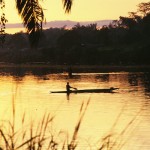 6. COOL EARTH SAVED OUR 100,000,000TH TREE…. read more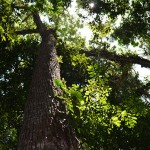 7. COOL EARTH PRODUCED THE FIRST COOL EARTH CHOCOLATE BAR…. read more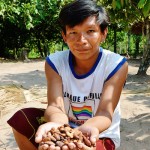 8. AND FINALLY……COOL EARTH SAVED HALF A MILLION ACRES – As of today, Cool Earth has saved half a million acres of rainforest.
This forest is some of the world's most vulnerable, lying on the arcs of deforestation across the globe.
By putting control back in the hands of local people, we've helped 113 villages ensure the long-term
protection of their forest. This means 500,000 acres – an area the size of 1,428 Hyde Parks or 35
Manhattans – is now under the protection of the people who depend upon it for everything.
The amount of carbon dioxide locked in by this forest is what you'd produce by driving from Lands End
to John O'Groats 3 million times.
An acre was originally defined as the amount of land one oxen could plough in a day. It would take an ox
1,370 years to plough the rainforest we're protecting.
But of course, it's not going to be ploughed. And it's not going to be cut down by illegal loggers. Thanks
to the staff and customers of The Fuel Card Group, it's protected, and will continue to provide a home and an income for the 35,000 indigenous people that live within our projects.
So please share the good news on Twitter or Facebook and help us protect even more rainforest.
Here's to the next half a million.
COOL EARTH IS THE CHARITY THAT WORKS ALONGSIDE
INDIGENOUS VILLAGES TO HALT RAINFOREST DESTRUCTION