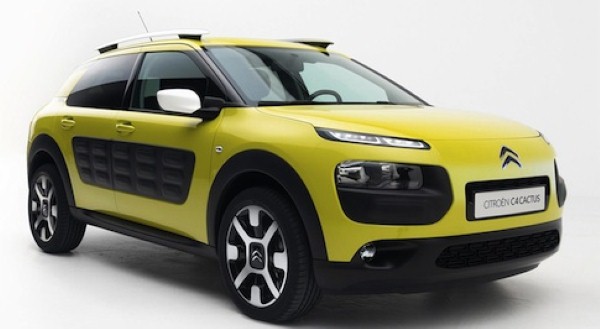 Citroen has been named the winner of two prestigious titles at this year's annual GreenFleet Awards.
The company was named GreenFleet City Car Manufacturer of the Year and the GreenFleet LCV Manufacturer of the Year, while the firm was also commended in the GreenFleet Fleet Car Manufacturer of the Year category.
Martin Hamill, Citroen director for fleet and used vehicles, commented: "Citroen's double victory in the GreenFleet Awards 2014 is a reflection of the company's continuous process of design innovation and engineering improvement.
"The GreenFleet City Car Manufacturer of the Year Award recognises that Citroen now has one of the most comprehensive and growing ranges of ultra-low emission city cars available in the UK."
He added that the brand continues to appeal to those consumers – both businesses and members of the public – that are becoming increasingly environmentally-aware and who want to purchase the most sustainable vehicles at a reasonable cost.
In total, the manufacturer now offers no fewer than 51 models classed within the UK's ultra-low emission category, producing zero to 100 g/km of CO2.
Furthermore, the company was quick to highlight the wide array of models it now offers that are in line with these strict low-emission guidelines, including coupes, cabriolets, people carriers, saloons, super minis, hatchbacks and estates.
A model particularly highlighted by the firm as being of special importance in its drive towards improved sustainability was the recently-launched C4 Cactus.
The Cactus features either the firm's new Euro 6 Blue HDi diesel or three-cylinder PureTech petrol engines and delivers emissions as low as 82 g/km of CO2 and a combined cycle fuel economy of up to 91.1 mpg.
How can I make my fleet more sustainable, reducing fleet costs and cutting emissions?
Start your Green Journey, the route to a sustainable world, by contacting us today.
This story was posted by Daniel Crosby, Assistant Marketing Executive at the Fuel Card Group.