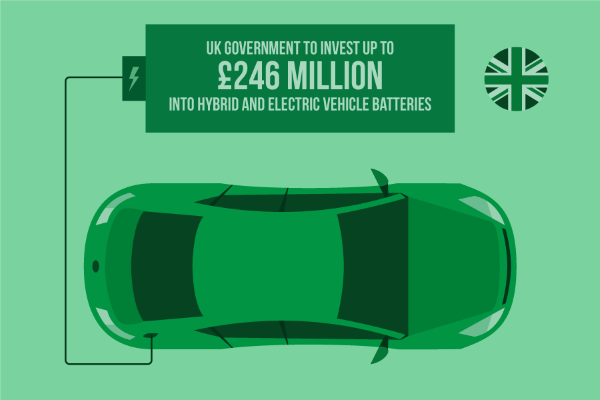 Up to £246 million will be invested by the UK government into developing battery technologies for hybrid and electric vehicles over the next four years.
It's all part of what is being called the Faraday Challenge, which aims to spearhead battery innovation for the electrification of vehicles and put the UK at the front of the pack in terms of the design, development and manufacture of electric batteries.
Some £30 million has been made available for collaborative research and development projects for new battery technologies, and up to a further £10 million for feasibility studies. UK businesses that successfully apply for the share of the funding could secure up to 70 per cent of their project costs.
The overall programme will provide funding to support the UK's position as a leader in the design, development and manufacture of future batteries for vehicle electrification. It will also set up a new facility to work on new technologies to propel the development of low carbon vehicles.
In addition to the Faraday Challenge opportunities, up to £25 million has been allocated for connected and autonomous vehicles.
Announcing the funding, business secretary Greg Clark said: "The work that we do through the Faraday Challenge will quite literally power the automotive and energy revolution where, already, the UK is leading the world."
Richard Parry-Jones, the newly appointed chair of the Faraday Challenge Advisory Board, added: "The power of the Faraday Challenge derives from the joining up of all three stages of research from the brilliant research in the university base, through innovation in commercial applications to scaling up for production."
The man who has been instrumental in shaping some of Ford's most important cars over the decades – such as the original Mondeo and Focus – went on to say that the programme will focus Britain's best minds on the tasks required to establish the UK as one of the world leaders in advanced battery technologies and associated manufacturing capability.
Stephen Hasley, brand manager at the Green Journey, adds: "The batteries within hybrid vehicles have come a long way in a short space of time and it's good to see that the UK will play a vital part in progressing them further."