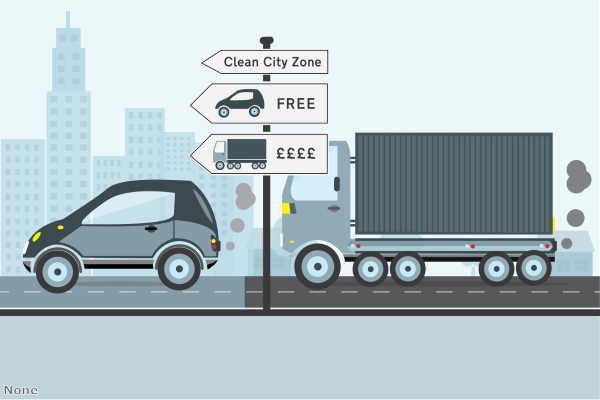 The Freight Transport Association (FTA) has claimed the government's decision to allow exemptions to new Clean Air Zones in five English cities is a "missed opportunity" to improve air quality for all.
FTA climate change policy manager Rachael Dillon questioned the government's reasoning behind the move, after the Department for Environment, Food and Rural Affairs announced that new zones in Birmingham, Leeds, Southampton, Nottingham and Derby will not relate to the general public.
Car owners will be exempt from the new clean air levies, with the restrictions applicable only to HGVs, light goods vehicles, buses, coaches and taxis.
She said: "Everyone has to play their part to help improve air quality but rather than sharing the burden of meeting air quality targets, the government has firmly rested the responsibility on other modes, including freight, which access cities to deliver the goods and services to keep our economy moving."
Ms Dillon added that the plans to roll out new clean air zones could have far-reaching benefits for communities in their area, but it is "baffling" that one of the biggest sources of pollutants – the day-to-day motorist – is being exempt.
"If we are to meet air quality targets, surely all road transport must be covered?" she concluded.
How can I make my fleet more sustainable, reducing fleet costs and cutting emissions?
Start your Green Journey, the route to a sustainable world, by contacting us today.
This story was posted by Daniel Crosby, Assistant Marketing Executive at the Fuel Card Group.