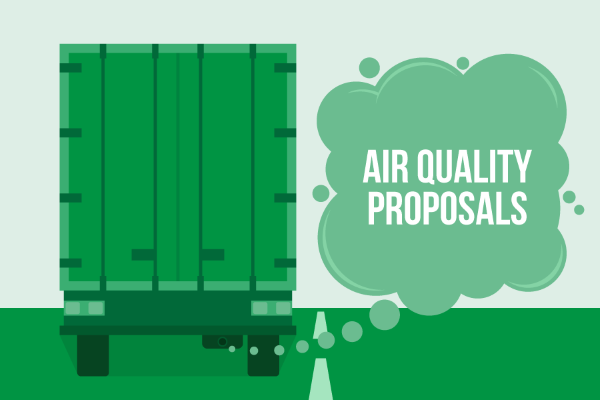 The Freight Transport Association (FTA) has called upon the government to come up with a new range of incentives to promote clean air requirements across the UK, following a High Court ruling that states current plans do not meet legal requirements.
Environmental campaign group ClientEarth took the government to court in April 2015 to complain that its plans to place limits on the amount of nitrogen oxides in the air did not go far enough, and this month the High Court agreed.
As a result, new measures to promote cleaner air across the country will be required and the FTA believes the UK freight industry must play a role in determining what these are.
FTA head of national and regional policy Christopher Snelling commented: "The regulations Defra is looking at may have to take a broader approach to road transport, not shying away from issues such as the contribution of cars just because it is unpopular with voters."
"We know that, unlike cars, Euro VI HGVs are meeting their emissions limits. So as newer vehicles populate the fleet, the contribution from lorries will massively reduce anyway."
Stephen Hasley, brand manager at The Green Journey, adds: "Promoting enhanced air quality across the UK is an ambitious goal, but it is something that communities up and down the country urgently require and will be highly beneficial both today and for generations to come."
How can I make my fleet more sustainable, reducing fleet costs and cutting emissions?
Start your Green Journey, the route to a sustainable world, by contacting us today.
This story was posted by Daniel Crosby, Assistant Marketing Executive at the Fuel Card Group.