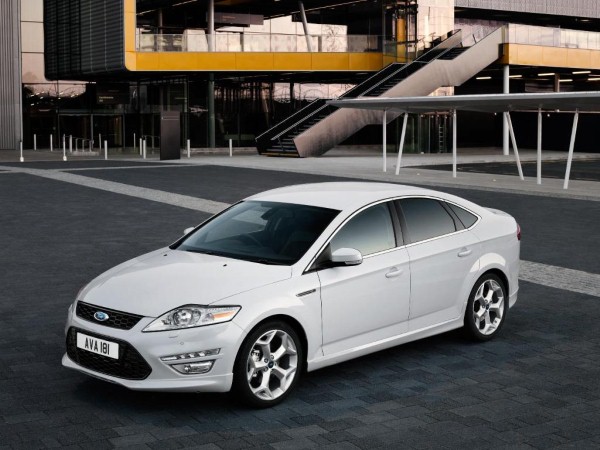 The new Ford Mondeo hybrid has been awarded a prestigious accolade for its green credentials, being named the Next Green Car Large Family Car of the Year.
A statement from Next Green Car read: "Well done to Ford for bringing its hybrid know-how to the UK market. The Mondeo Hybrid delivers emissions under the 100 g of CO2 per km threshold."
Utilising two electric motors to complement the vehicle's internal combustion engine, the new Mondeo hybrid offers a combined 67.3 mpg and 99 g per km for its CO2 emissions.
In addition, the vehicle is able to achieve a top speed of 85 mph drawing only on its battery charge, while the combination of the manufacturer's specially-developed 2.0-litre Atkinson cycle petrol engine and electric drivetrain delivers output of up to 187 PS.
The vehicle is therefore certainly no slouch, making it a popular choice with both families and fleet purchasers in equal measure.
Responding to the accolade, vice president for product development at Ford of Europe Joe Bakaj commented: "With our first hybrid to be built in Europe, we've improved fuel efficiency and CO2 without sacrificing the power and driving experience Mondeo customers have come to expect."
Auto Express reveals the model offers a sleeker profile than the traditional petrol or diesel Mondeo, being 4 cm lower to the ground, but with the same dimensions in terms of height, length and width.
It features a new headlight and grille arrangement specific to the hybrid, which brings a touch of class to the vehicle, while the model's 19-inch alloys help to create a sense of luxury and sportiness for buyers as well.
A new concept of lightweight design is also being explored in the Mondeo hybrid, with the new vehicle weighing just 1,195 kg – 363 kg lighter than the traditional Mondeo design. This serves to both boost fuel efficiency and responsiveness for the vehicle, ensuring it retains its excellent handling and feel that have made the Mondeo a popular choice among UK buyers for several years.
Indeed, Ford group vice president for global product development Raj Nair told the motoring publication: "A focus on light-weighting will be fundamental to our industry for years to come and we are investigating many advanced materials applications as possible solutions for weight reduction in our vehicles."
Available on the road from £20,795, the new Mondeo hybrid could be a popular choice for business fleet operators given its excellent green credentials.
It now remains to be seen what the full industry response to the new model will be, but it is likely to be a positive one given the resounding backing of such publications as Next Green Car and Auto Express to date.
How can I make my fleet more sustainable, reducing fleet costs and cutting emissions?
Start your Green Journey, the route to a sustainable world, by contacting us today.
This story was posted by Daniel Crosby, Assistant Marketing Executive at the Fuel Card Group.