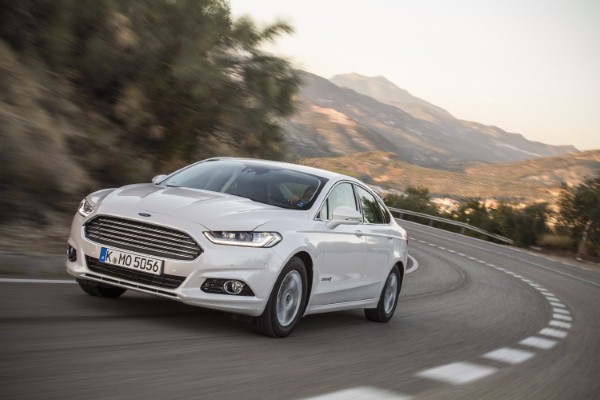 Ford will flesh out its car range with 40 hybrid and fully electric vehicles by 2022, according to the carmaker's chairman Bill Ford.
Making the announcement at this week's Detroit Auto Show, Mr Ford revealed that the firm will spend $11 billion (8 billion) over the next five years on developing new electric vehicle technology.
Currently, Ford only offers one all-electric model in the UK, the limited-run Focus Electric, and one hybrid – the poorly-received petrol-electric Mondeo Hybrid saloon [pictured].
As such, the target of offering 40 vehicles with a powertrain that is at least partly electric signals a massive shift in attitude and will require an impassioned surge towards electric powertrains.
Retrofit approach
Rather than develop new electric vehicles from scratch, Mr Ford said the company would instead opt for electrifying existing Ford models, but stopped short of actually naming any specifically.
"We're all in on this and we're taking our mainstream vehicles – our most iconic vehicles – and we're electrifying them," he commented.
"If we want to be successful with electrification, we have to do it with vehicles that are already popular."
Ford paired the announcement with a teaser for its first performance electric car named the Mach 1, but no details on its design or spec were given.
News of Ford's electric investment comes after major rivals GM and Volkswagen made similar announcements.
In November, VW revealed it would spend $40 billion on electric cars, autonomous driving and new mobility services by the end of 2022.
GM, which is America's biggest carmaker, intends to introduce 20 new battery electric and fuel cell vehicles to its range by 2023.
Stephen Hasley, brand manager at the Green Journey, commented: "It's great to see another massive carmaker dedicate so much money and resourcing to driving the hybrid and electric vehicle market. We're confident Ford will come up with the goods."