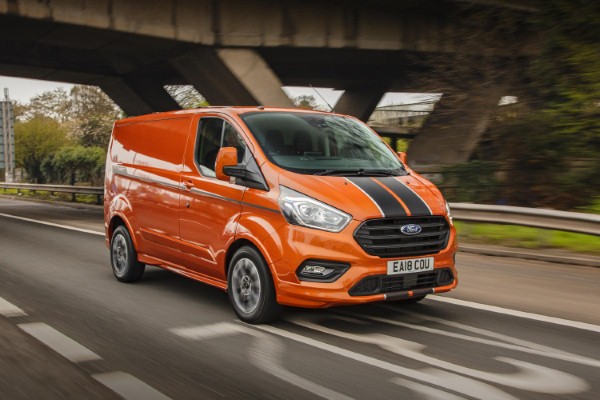 Commerical vehicles aren't renowned for being particularly green and if you wanted a hybrid van, then you'd jump through several hoops getting a hybrid system retro-fitted by a specialist.
However, it will soon be possible to buy one off the shelf when Ford introduces the Transit Custom PHEV.
Scheduled to go into volume production in 2019, the Transit Custom PHEV (that stands for plug-in hybrid electric vehicle) brings together electric motors and Ford's multi-award-winning EcoBoost 1.0-litre petrol engine to provide a zero-emission range of more than 30 miles and more than 310 miles in total.
Details on the hybrid Transit Custom are scant for now but fitting a petrol-electric powertrain is unlikely to impact on the van's cabin, which Ford describes as the "ideal mobile office with class-leading stowage, improved comfort and ergonomics and easy connectivity".
The conventional Transit Custom delivers class-leading load-carrying ability and it is here where a bulky hybrid system is most likely to make its presence known. Gross vehicle mass for the Transit Custom ranges from 2.6 to 3.4 tonnes and payloads up to 1,450kg. We'll have to wait and see how these numbers fare with the hybrid version.
Elsewhere, the hybrid Transit Custom is expected to retain the load-through hatch in the bulkhead for extra-long items and the integrated roof rack that can be folded away when not in use.
Up to 20 prototypes will be trialled in London with fleet customers from December.
Stephen Hasley, brand manager at the Green Journey, commented: "Compared to passenger cars, vans and commercial vehicles have been relatively untouched by hybridisation so it'll be interesting to see how this new van fares."