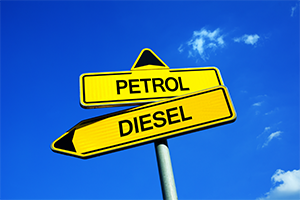 The opinions of fleet drivers are divided over when petrol and diesel-powered vehicles should be phased out, according to a new poll.
Research carried out by Fleet News found 50.4 per cent of respondents were against an outright ban on vehicles that use fossil fuels. However, 31.2 per cent reported wanting more ambitious targets for phase-outs than those currently in place.
When could it happen?
At present, the government has committed to ending the sale of new 'conventional' diesel and petrol-powered vehicles by 2040, although transport secretary Grant Shapps recently suggested it is keen to explore the case for bringing this date forward.
When asked about the target being made earlier, 16.2 per cent of respondents said they would like to see 2030 become the deadline, while 15 per cent suggested the stricter 2025 might be more appropriate.
Despite this, there could still be some way to go until a phase-out can realistically be achieved.
According to recent figures from the Society of Motor Manufacturers and Traders (SMMT), just 8.7 per cent of new car registrations for the year to date have been for alternative fuel vehicles.
Some 65.4 per cent were for petrol and 25.8 per cent were diesel, suggesting restrictions on the latter are having an impact on sales.
SMMT chief executive Mike Hawes told Fleet News: "Ambition must be matched by measures that support industry allowing manufacturers time to invest, innovate and sell competitively."
Steve Clarke, marketing manager at Green Journey, adds: "Reducing emissions is hugely important, but the industry needs a positive approach to doing so and businesses want incentives as well as time to adjust. We would also question if there will be sufficient infrastructure to support a full shift from conventional fuels."