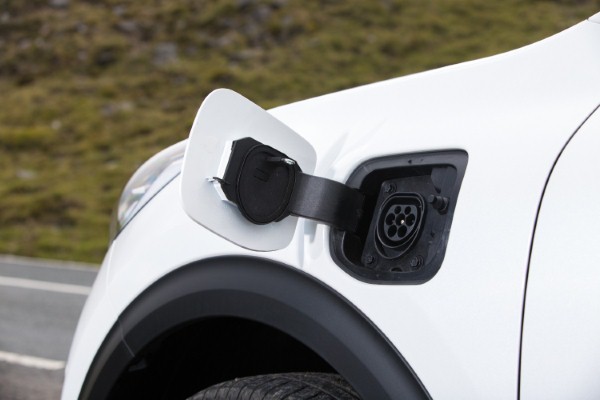 Fleet managers have conflicting views over hybrids and plug-in cars, new research suggests.
A survey of 150 fleet decision-makers, published by Kia, revealed that two-thirds of them are nervous about purchasing a petrol or diesel car that doesn't feature an electric powertrain.
However, more than half of fleet managers (55 per cent) are not convinced current charging infrastructure for plug-in vehicles is good enough to warrant fully investing in the technology.
Kia's 2017 Fleet Market Attitudes report found that by 2022, a third of fleet cars will be a plug-in of some sort, increasing to half by 2027.
Additionally, any fleet managers who don't currently have a plug-in vehicle in their fleet believe that they will within four years.
When explaining their hesitation, most (41 per cent) felt that plug-in cars lacked a professional appearance, while 35 per cent considered Britain's charging infrastructure to be a barrier.
Price was a major factor too, with 27 per cent believing that plug-in vehicles are too expensive.
There's still a hefty knowledge gap too, with a fifth feeling that they did not yet understand enough about the technology, suggesting a need for more information across the industry.
Influences
Fleet managers who did operate at least one plug-in vehicle were influenced by their green credentials, with over two-thirds (67 per cent) saying the main factor was because they are considered to be good for the environment.
More than four in ten (43 per cent) believed plug-in vehicles are more attractive than regular cars and 41 per cent admitted there was a demand from employees to drive them.
John Hargreaves, head of fleet and remarketing at Kia – which currently offers two plug-in models in its range – commented: "As more and more organisations embrace new technologies for the vehicles in their fleets, traditional powertrains are becoming less likely to be considered the default option in fleet purchasing decisions."
Stephen Hasley, brand manager at the Green Journey, added: "It's obvious that fleet managers are benefiting from introducing plug-in vehicles, but pure electric cars still need to improve their range before they can be considered a genuine and practical fleet addition."