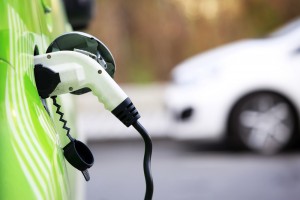 Plug-in cars could be poised for a substantial increase in take-up by businesses from 2017, as fleets and drivers take advantage of increased choice, improved battery capacity and lower taxation.
The range of plug-in hybrids and electric vehicles (EVs) is set to double in the next five years, while benefit-in-kind (BIK) tax rates are likely to remain substantially lower (even before the dramatic falls in 2020/21 for EVs), maintaining their attractiveness to drivers as company cars.
Manufacturers will be introducing plug-in cars for the first time, while others will be boosting their numbers of products with EV capability, or renewing their efforts to offer attractive ultra-low CO2 options.
Although there were major changes to the plug-in car grant in 2016, with a reduction in the amount of cash available and a graded structure based on the EV range and emissions of hybrids, it doesn't seem to have deterred customers.
When it was launched, all qualifying plug-in cars were eligible for a £5,000, whereas now, fully electric cars can claim £4,500, with plug-in hybrids earmarked for £2,500 off, provided they meet the requirements of plug-in range, CO2 emissions and price.
For example, a Volvo XC90 T8 qualified before the 2016 changes, but, although it meets the CO2 and plug-in range criteria, the maximum value of a hybrid qualifying for the grant is now £60,000.
While company car drivers choosing plug-in cars will see the steepest percentage increases in BIK tax payments in the next few years, compared to drivers of similar conventional cars, many of them will remain better off.