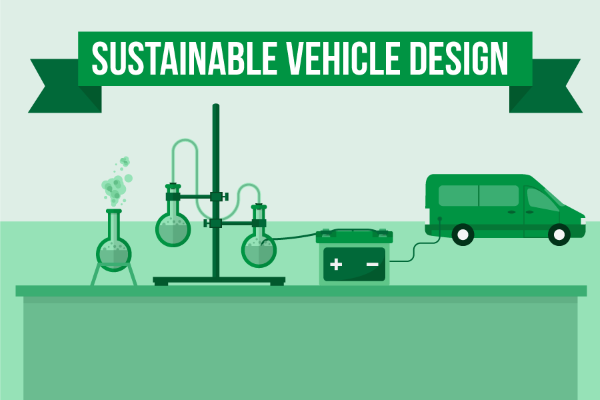 A landmark in sustainable vehicle design has been reached this month, with the world's first Solid Oxide Fuel-Cell (SOFC)-powered prototype vehicle unveiled by Nissan in Brazil.
Heralded as a breakthrough in light commercial vehicle design, the manufacturer's new e-Bio Fuel-Cell Prototype Vehicle model could be a game-changer for the low-emission vehicle sector in the years ahead.
The new model will incorporate a groundbreaking SOFC system and powertrain that runs on bio-ethanol electric power.
Mainly sourced from sugarcane or corn, bio-ethanol fuels are a sustainable and cost-effective choice for manufacturers, while the low flammability when mixed with water makes it a safer option to more traditional fossil fuels or hydrogen.
The new model will produce zero carbon emissions and uses 100 per cent bio-ethanol to charge a 24kWh battery, which enables a cruising range of more than 600 km. Further field tests now being undertaken by Nissan in Brazil.
Nissan president and chief executive officer Carlos Ghosn commented: "The e-Bio Fuel-Cell offers eco-friendly transportation and creates opportunities for regional energy production … all the while supporting the existing infrastructure. In the future, the e-Bio Fuel-Cell will become even more user-friendly.
"Ethanol-blended water is easier and safer to handle than most other fuels. Without the need to create new infrastructure, it has great potential to drive market growth."
Now in its final design phase, the prototype is expected to be used as a basis for a full production model in the near future.
How can I make my fleet more sustainable, reducing fleet costs and cutting emissions?
Start your Green Journey, the route to a sustainable world, by contacting us today.
This story was posted by Daniel Crosby, Assistant Marketing Executive at the Fuel Card Group.