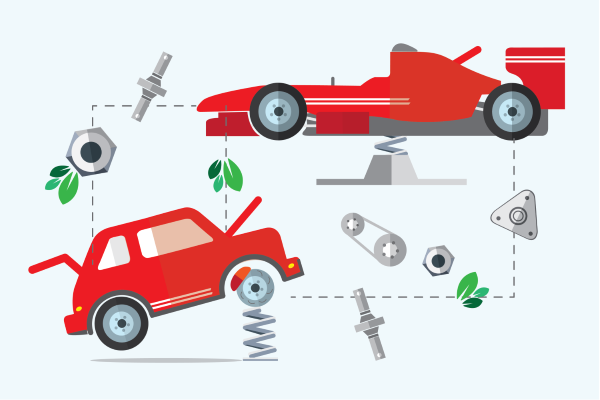 Motorists from all walks of life are to benefit from the innovations being delivered in the world of Formula 1, as the technologies that help the cars at the pinnacle of motorsport to be as fuel-efficient and high-performance as they are will soon be coming to the masses.
A consortium of businesses including such high-profile names as Jaguar Land Rover and Nissan will bring the dynamism and innovation of F1 to the general motoring public, as money secured through a Department for Transport competition will help to make cars in the future, lighter, greener and more efficient.
Through the efforts of the project, it is believed that steel components in future vehicles could be made up to 25 per cent lighter, thereby dramatically reducing the weight of cars and helping to both boost fuel efficiency in models with traditional powertrains and maximising the effective range of vehicles in the plug-in and hybrid segments.
Transport minister Andrew Jones said: "Our £38 million investment will help Britain become a world leader in this exciting and valuable technology sector, creating skilled jobs of the future as part of our long-term economic plan.
"It will also mean lower running costs for motorists and less fuel consumption, which is good for the environment and our economy."
Now working on new prototypes, the consortium hope to have the first technologies available for testing by 2018, with the aim of introducing these lighter materials for use across the automotive sector by the end of the decade.
How can I make my fleet more sustainable, reducing fleet costs and cutting emissions?
Start your Green Journey, the route to a sustainable world, by contacting us today.
This story was posted by Daniel Crosby, Assistant Marketing Executive at the Fuel Card Group.