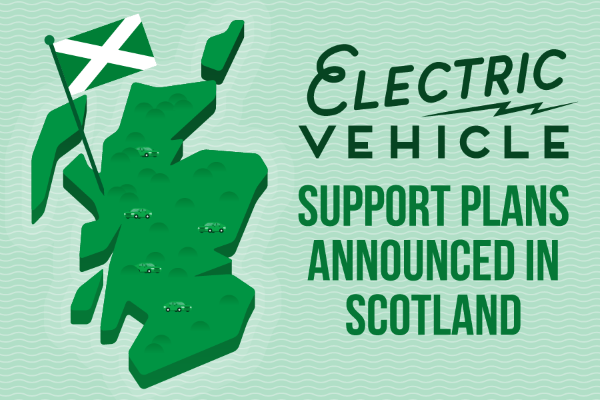 The second phase of the Switched on Scotland programme has been announced, which will provide additional funding towards the uptake of electric vehicles across the country in the coming years.
Announced in Edinburgh earlier this month, the scheme is to receive a further £8.2 million investment to support the ongoing Low Carbon Transport Loan Fund.
It ensures motorists across Scotland are able to secure interest-free loans of up to six years to be put towards the purchase of the latest low-emission electric vehicles.
Scottish transport minister Humza Yousaf commented: "I am delighted that Switched on Scotland has reached this critical second phase. Only through effective partnership working can we secure the environmental and transport vision for Scotland that we aim to realise."
The scheme is now also being extended beyond cars, with those wishing to part in the initiative now able to secure financial support for the uptake of electric motorbikes, scooters and plug-in heavy goods vehicles.
Stephen Hasley, brand manager at the Green Journey, adds: "Securing additional funding to support the uptake of low-carbon motoring across Scotland is great news for the country as a whole, but particularly for local communities that will benefit from cleaner, greener environments as more of these vehicles take to the roads."
How can I make my fleet more sustainable, reducing fleet costs and cutting emissions?
Start your Green Journey, the route to a sustainable world, by contacting us today.
This story was posted by Daniel Crosby, Assistant Marketing Executive at the Fuel Card Group.