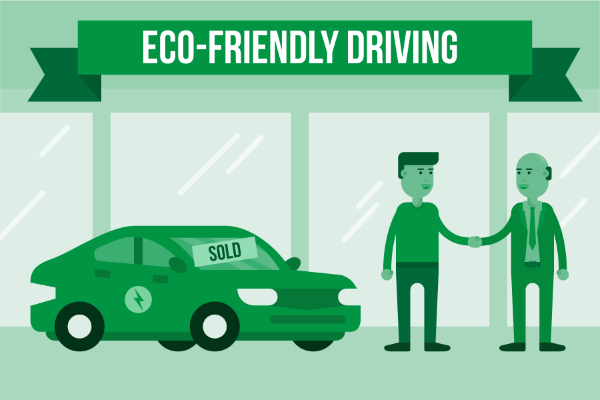 New research has highlighted the promising attitudes of young people across the UK, as they name a shift to a more eco-friendly driving style as their number one choice for helping to a create a more sustainable future.
According to a survey of 2,500 individuals aged from 18 to 34 spanning the UK, France, Italy, Germany and Spain, changing their attitudes to motoring to incorporate more green practices into their daily lives is a top priority for more than three-quarters (76 per cent) of millennials.
The study was carried out by Nissan and showed the majority of respondents would be more interested in making a major change to their lifestyle in order to better safeguard the environment in future, rather than making many minor changes that might not have as big an impact.
Responding to the survey results, Gareth Dunsmore, director of electric vehicles at Nissan Europe, commented: "We've always known that millennials are the challenger generation, but our European study has also revealed that they're the future 'change-makers' – willing to make drastic lifestyle choices to make a meaningful difference to the world they live in."
He added that moving to vehicles utilising alternative fuels in the coming years could be a major factor in helping to protect the environment, with the survey showing that 50 per cent of millennials would now consider switching to an electric car.
It marks a change in attitude that is not as strongly mirrored in older generations and means the market for electric and alternative fuel models is only likely to increase in the coming years.
How can I make my fleet more sustainable, reducing fleet costs and cutting emissions?
Start your Green Journey, the route to a sustainable world, by contacting us today.
This story was posted by Daniel Crosby, Assistant Marketing Executive at the Fuel Card Group.