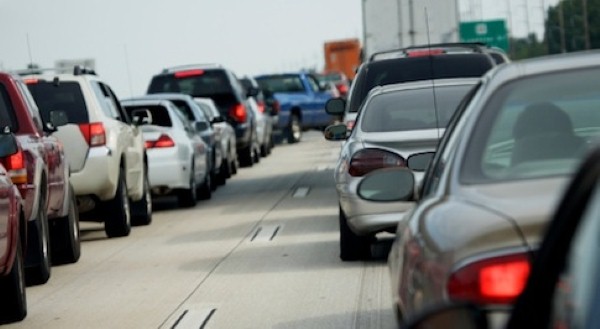 Businesses across the country and the nation as a whole could benefit from the introduction of driverless vehicles in the coming years, a spokesperson for the government has stated.
Transport minister Claire Perry addressed the PACTS Driverless Vehicles Conference in Thatcham earlier this month (October 22nd) and outlined the myriad positive effects that a shift towards more driverless vehicles on the roads could have on issues like road safety, transport planning and sustainability.
She said: "Driverless – or even highly automated – cars and vans can deliver improved safety; improved emissions, reduced noise; optimal usage of road capacity and better use of the scarcest commodities of all these days. Time and attention."
Indeed, much of the technology being employed in the development of driverless vehicles is not new and is simply an extension of existing systems, such as anti-lock braking, adaptive cruise control, automated parking and lane warnings.
It is therefore more of an evolution to see driverless cars taking to the roads, but the revolutionary aspect comes into play when the driver – often the main cause of accidents on the UK's roads – is taken out of the picture.
By placing oneself in the hands of automated systems, the real challenge in the rollout of this technology may not be in demonstrating and convincing people of the safety and green aspects of such a shift, but it is a psychological challenge that must now be overcome.
Announced earlier this year, the Department for Business, Innovation and Skills, in partnership with the Department for Transport and the Technology Strategy Board, unveiled plans for the first driverless vehicles to be allowed on the UK's roads as early as January next year, with an 18 to 36-month trial of the technology to be carried out.
Ms Perry stated at the time: "Driverless cars have huge potential to transform the UK's transport network – they could improve safety, reduce congestion and lower emissions, particularly CO2.
"We are determined to ensure driverless cars can fulfil this potential, which is why we are actively reviewing regulatory obstacles to create the right framework for trialling these vehicles on British roads."
Science minister Greg Clark added that the UK is now extremely well placed to become a world leader in the development of driverless vehicles, with the technology holding huge potential benefits in terms of reducing vehicle mileage, cutting accident numbers and making the nation a greener place to live for all.
Finally, the government is also in the process of collating the results of a regulatory testing framework regarding the use of driverless vehicles on the UK's roads. A full report into the results of the review will be published in the coming months.
How can I make my fleet more sustainable, reducing fleet costs and cutting emissions?
Start your Green Journey, the route to a sustainable world, by contacting us today.
This story was posted by Daniel Crosby, Assistant Marketing Executive at the Fuel Card Group.