Sustainability Updates
Our free sustainability updates combine the latest news headlines surrounding sustainability, and provide you with help and advice on how to improve your fleet's own sustainability.
Sign up to receive new issues of our Sustainability Updates when they are released straight to your email. Fill in the short form to the right:
---
Issue 6
Download here
Download the infographic here
In the sustainability headlines
Buzz around electric
Falling emissions
Time to include hybrids?
From the sustainability front line
Be a sustainability champion, not a dunce
Towards your own sustainability
Share smooth driving tips
Download the update here
Download the infographic here
---
Issue 5
Download here
Download the infographic here
In the sustainability headlines
Brexit uncertainty continues
Falling emissions
Branson's brave predictions
From the sustainability front line
Profit to drive eco-manufacture
Towards your own sustainability
Download the update here
Download the infographic here
---
Issue 4
Download here
Download the infographic here 
In the sustainability headlines
Diesel scrappage schemes in trouble?
Electric vehicles booming
Hydrogen technological advances
EU revises green public procurement guidelines
From the sustainability front line
Chocolate, children and the chief
Towards your own sustainability
Plan to make a difference
Download the update here
Download the infographic here 
---
Issue 3 
Download here
In the sustainability headlines
City restrictions for diesels?
LowCVP targets HGVs
DfT begins emissions re-testing
Plug-in black cab unveiled
From the sustainability front line
Towards your own sustainability
Plan to make a difference
Download here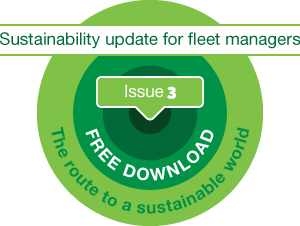 ---
Issue 2
Download here
In the sustainability headlines
Electric cards for fleets?
DfT assesses ULEV uptake
More electric taxis
Fleet Heroes listed
From the sustainability front line
Latest news from the rainforests
Towards your own sustainability
Plan to make a difference
Download here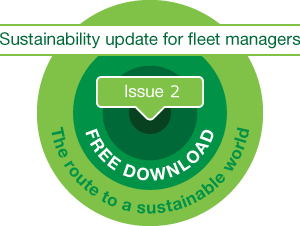 ---
Issue 1
Download here
In the sustainability headlines
How green is the government?
Carbon Tax doubled
Consumption fantasies
Looming deadline
From the sustainability front line
Cool Earth and the rainforests
Towards your own sustainability
Plan to make a difference
Download here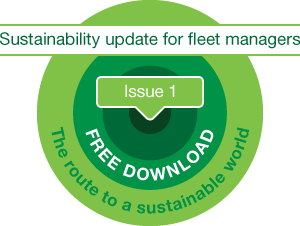 ---