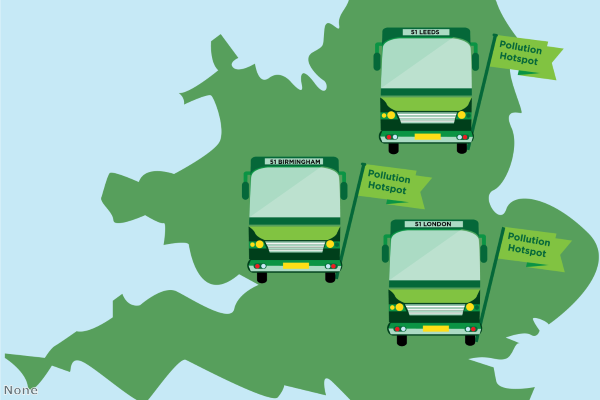 A £7 million investment from the Department for Transport is to help bus fleets across England to cut their emissions by up to 90 per cent in the years ahead.
Delivered under the Clean Bus Technology Fund 2015, the money will be spread among 18 local authorities across England and will make possible the retrofit of 439 buses with technology to reduce nitrogen oxide emissions in pollution hotspots.
It will see the introduction of new exhaust gas treatment systems called selective catalytic reduction for buses.
As part of the tender process, local authorities had to demonstrate how the technology would reduce nitrogen oxide emissions by at least 50 per cent, with councils also committing to monitor the schemes and provide evidence of their effectiveness in the coming years.
Transport minister Andrew Jones said: "Greener buses mean cleaner town and city centres and a healthier environment for everyone.
"By targeting pollution hotspots and backing the low-emission technology of the future, we are making the right long-term decisions to improve people's lives."
He added that the investment forms part of the government's ongoing commitment to delivering greener transport for the whole of the UK, with a focus on improving air quality and safeguarding both communities and the environment.
How can I make my fleet more sustainable, reducing fleet costs and cutting emissions?
Start your Green Journey, the route to a sustainable world, by contacting us today.
This story was posted by Daniel Crosby, Assistant Marketing Executive at the Fuel Card Group.