In the final months of 2015, we achieved some amazing things, launched a brand new initiative and had an overwhelming response to our Papua New Guinea drought emergency appeal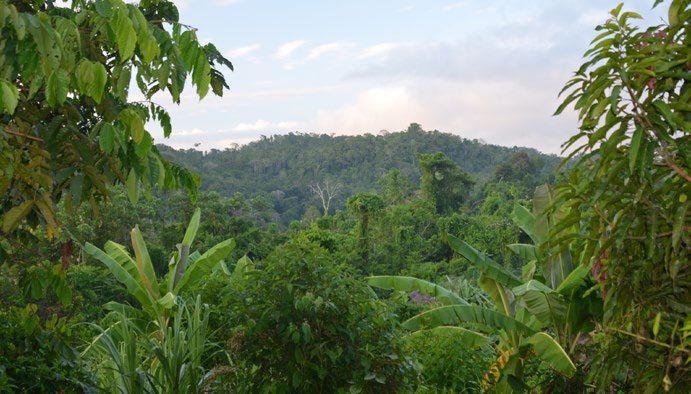 OCTOBER: 100% Rainforest
Hot on the heels of the launch of the new Papua New Guinea partnership, Cool Earth received an unbelievably generous gift. Thanks to a visionary grant from the Michael Uren Foundation, all of their operational costs will be covered until the end of next year. The Foundation were impressed by the simplicity and effectiveness of what Cool Earth are doing and wanted to ensure every donation goes directly to saving rainforest.
That means that for the whole of 2016, 100% of your donations to Cool Earth will go directly to our rainforest partnerships. It means your support has more impact than ever.
NOVEMBER: The Queen's Commonwealth Canopy
November saw the launch of a new initiative to protect forest across the 153 nations that make up the Commonwealth. The Queens Commonwealth Canopy has Cool Earth's model of community-led conservation at its heart. Announced by the Queen herself, it's an exciting initiative that Cool Earth is leading alongside the Royal Commonwealth Society and the Commonwealth Forestry Association.
The Queen's Commonwealth Canopy will show that, irrespective of geography, economy, culture or tenure, solutions exist to the threats facing these most critical of ecosystems. To find out more, please click here.
DECEMBER: Drought Emergency in PNG
While 40,000 delegates in Paris spent hours debating how to prevent global warming, climate change was already threatening lives on the ground.
Papua New Guinea was experiencing the worst drought in living memory. Our partner communities had to travel by dinghy to neighbouring villages to fill takes with water, and were running out of food.
There was an overwhelming response to the emergency appeal which meant that the 67 families in the Yakolima partnership survived a devastating drought. This means they can carry on protecting their forest and keeping the palm oil plantations at bay.