The most dreaded of days is nearly upon us.
Valentine's Day.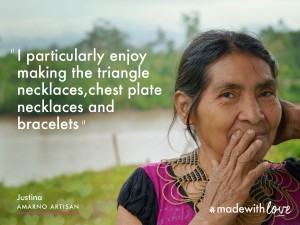 We can hear the collective gasp of horror. But this year we're ditching the garage flowers and cheap chocolates in favour of something much more romantic – jewellery made with love by the AMARNO cooperative in Peru.
As well as being the thing to wear this February – and Vivienne Westwood agrees with us – it also provides an income for 45 families and safeguards the future of the rainforest.
Now that's something even us singletons can get excited about.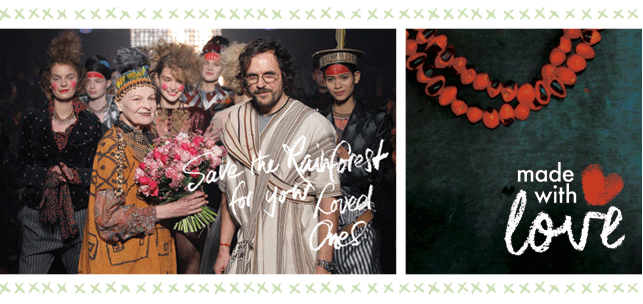 Best wishes from all at Cool Earth & The Green Journey

Made with love
AMARNO is an association of artisans that is saving the rainforest through jewellery. Each piece is truly made with love. Love for the rainforest and everything it provides.
The women collect seeds from the forest. Each type of seed is treated differently before it can be used in a piece of traditional Awajún tribal jewellery. One seed is boiled for a week before it is ready to be drilled, another seed is dried in the sun for a month.
These wonderful artisans are from the Awajún tribe in northern Peru. Renowned for their fierce independence, the Awajún are defending their forest from oil and gold extraction.
Cool Earth is working with seven Awajún villages to out-price forest destruction. The jewellery made by AMARNO is giving a future to the forest and the families of the women who make it.
To show your love this Valentine's Day, buy a necklace or bracelet and give it to someone you love.
Or sponsor an acre of Awajun rainforest in a loved-one's name.