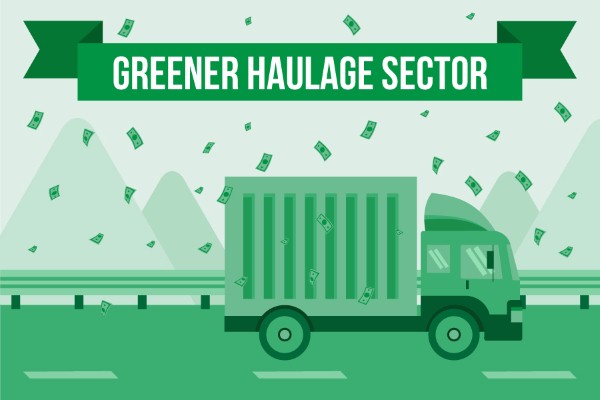 A £19 million investment has been announced by the government that will aim to improve support for the UK's green logistics sector.
Developing the latest zero-emission technologies to bolster fleet efforts to cut carbon output is a top priority for the Department for Transport and this latest tranche of funding will be made available to businesses of all sizes across the logistics sector in the months ahead.
A cash injection will enable fleet operators to invest in the latest low-emission vehicles, while a proportion will also be made available to businesses developing the latest alternative fuel infrastructure, such as electric vehicle charge points across the UK.
Transport minister at the time Andrew Jones said: "We are always looking at new ways to make the vehicles on our roads cleaner and this funding will support the freight industry to embrace the latest technology.
"The UK's low-emission vehicle industry is a huge success story and a source of strength in our economy. Today's announcement is further proof that the government is leading the way as global demand for these vehicles grows."
Delivery of the new scheme will be supported and overseen by the Office for Low Emission Vehicles through Innovate UK, the UK's innovation agency. It will be of benefit to every operator in the haulage sector, from small local delivery firms through to the largest-distribution HGV fleets.
How can I make my fleet more sustainable, reducing fleet costs and cutting emissions?
Start your Green Journey, the route to a sustainable world, by contacting us today.
This story was posted by Daniel Crosby, Assistant Marketing Executive at the Fuel Card Group.