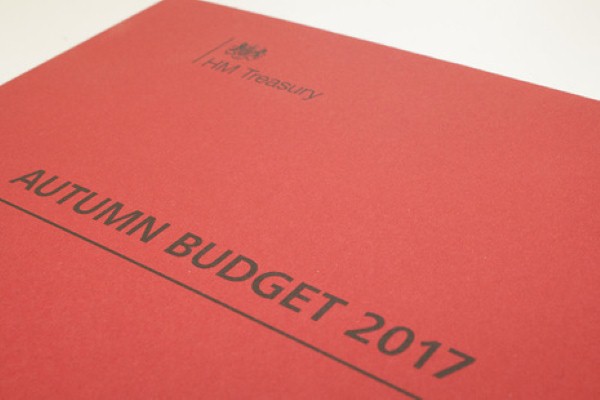 A raft of measures designed to make plug-in vehicles more attractive have been announced as part of the 2017 Autumn Budget.
Delivering his second ever Budget, chancellor of the exchequer Philip Hammond confirmed that the Plug-in Car Grant (PiCG) would remain in place until 2020, with an injection of £100 million extending the scheme for a further two years.
The PiCG has been highly successful in boosting sales of plug-in vehicles with consumers enjoying a £4,500 reduction from the asking price of a new electric car, dropping to a £2,500 saving for plug-in hybrids with CO2 emissions below 75g/km.
This year's Budget also revealed that £400 million would be invested into improving Britain's charging infrastructure. It was also confirmed that from April 2018, a Benefit-In-Kind charge would not be applied for the electricity used to charge electric vehicles at a workplace. Both measures are expected to instil greater confidence in the uptake of plug-in vehicles as company cars.
In an effort to lead by example, the government has promised to electrify a quarter of cars in central government department fleets by 2022.
Main duty rates for petrol and diesel will remain unchanged for the 2018-19 financial year.  This means fuel duty will stay at 57.95 pence per litre until further notice. The last time fuel duty was increased was in 2011, which equated to the longest fuel duty freeze for more than 40 years.
LPG fuel duty was also unchanged, but fuel duty could be on the way for hydrogen and electricity as the government warned it would review whether the existing fuel duty rates for alternatives to petrol and diesel were still appropriate, ahead of the next Budget.
Road tax on new diesel cars registered from April 2018 will sit one band higher in their first year, but this will not apply to the next generation of diesel engines that have been tested against and pass new Real Driving Emissions standards. Effectively, the measure would see a 95g/km diesel supermini pay £140 rather than the current £120 in its first year.
Stephen Hasley, brand manager at the Green Journey, comments: "It's great to see the government supporting plug-in vehicles and we're glad they're playing their part by converting a quarter of their central fleet to plug-ins."
Photo: HM Treasury