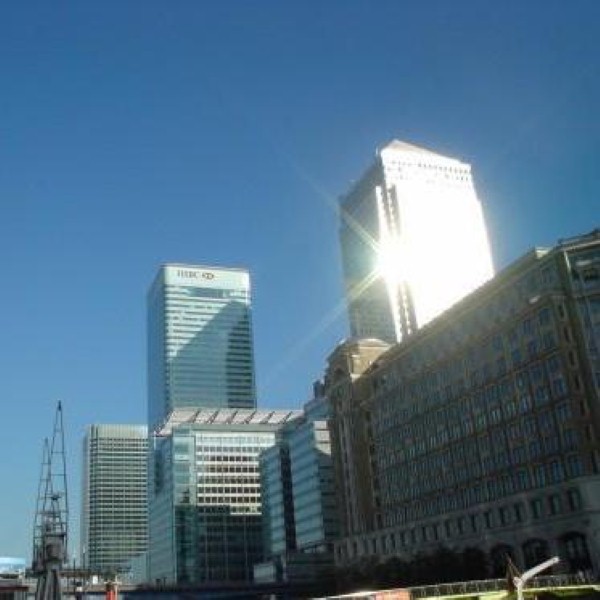 The UK Green Building Council (UK-GBC) has highlighted the considerable support that is being provided for businesses focused on the development of sustainable building technologies by London's Canary Wharf Group.
A total of 12 businesses are being offered the chance to bring their innovative products and services to market as part of the group's Cognicity Challenge, which enables the companies to test their technologies at the High Growth Space:24 in One Canada Square – a space dedicated to financial technology start-ups and accelerator programs on Level39.
Examples of the systems now in development as part of the challenge include a new type of flooring that converts kinetic energy from people walking on it into electricity, as well as the next generation of lightweight solar panels and new measures to prevent buildings from overheating.
Each of the developers have now been invited to take up a 12-week residency at One Canada Square, while the challenge is also being opened up to a further 24 companies in a range of additional categories – automated building management; integrated resource management; connected home; and virtual design and construction.
Sir George Iacobescu, chairman and chief executive officer at Canary Wharf Group, said: "We launched the Cognicity Challenge in order to promote the development of smart cities technology and the interoperability of systems in future cities.
"Welcoming these chosen smart cities start-up companies to Canary Wharf is a natural continuation of the group's original aim to create the cityscapes of and for the future."
Delivering a more sustainable business environment lies at the heart of efforts to both improve urban air quality and tackle the nation's ongoing high levels of carbon output.
More sustainable technologies incorporated into the fabric of buildings and enterprises will ensure emissions can be significantly reduced in the years ahead, while the ability to develop these products and services here in the UK will ensure the nation continues to stand at the forefront of new technology and design.
All successful technologies trialled at One Canada Square as part of the Cognicity Challenge will also go on to on-site testing across the group's extensive estate of mixed-use properties – more than 4.9 million sq ft in all.
How can I make my fleet more sustainable, reducing fleet costs and cutting emissions?
Start your Green Journey, the route to a sustainable world, by contacting us today.
This story was posted by Daniel Crosby, Assistant Marketing Executive at the Fuel Card Group.