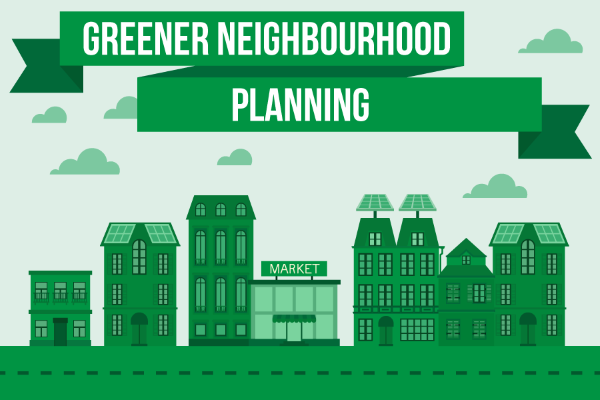 The UK public have had their say on how they would like their neighbourhoods to be created in the years ahead, with a focus on green measures high on the list of wants.
One of the top choices by respondents to a new survey from Go Ultra Low was the need for electric charge points to be included as standard in the plans for all new homes.
It was a request by 49 per cent of people, with this group stating a desire to better integrate the latest low-emission driving technologies into neighbourhood planning.
Other top choices on the list included improved water recycling capabilities (39 per cent), outdoor solar-powered charging stations (28 per cent) and electric car sharing schemes (24 per cent).
All in all, the research demonstrated a growing sense that sustainable development should be at the heart of all future planned developments.
Responding to the research, Maxwell Hutchison, architect and former president of the Royal Institute of British Architects, said: "Green technology that enhances our lives will fuel neighbourhoods of the future."
He concluded that communities can be brought closer together through a shared sense of civic pride in helping to protect the environment, while the latest technologies can play a crucial role in delivering the cutting-edge neighbourhoods of tomorrow.
Stephen Hasley, brand manager at the Green Journey, adds: "Sustainable development should be a cornerstone of all future neighbourhoods, with this latest research highlighting the growing appetite for these measures across the UK."
How can I make my fleet more sustainable, reducing fleet costs and cutting emissions?
Start your Green Journey, the route to a sustainable world, by contacting us today.
This story was posted by Daniel Crosby, Assistant Marketing Executive at the Fuel Card Group.