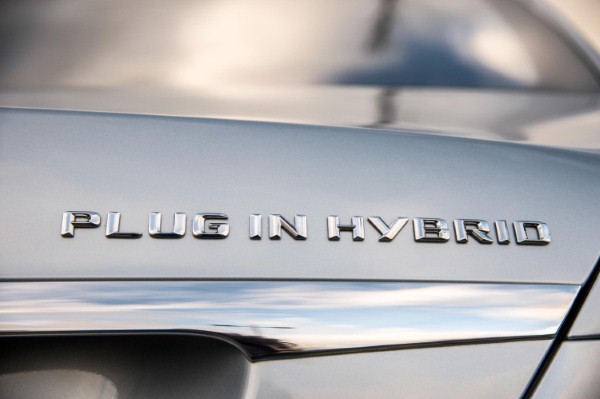 If you had to guess, what would you say is the best-selling plug-in car in the UK? Anyone who replied "the Mitsubishi Outlander PHEV" would be absolutely correct.
Quarterly sales figures from the Department for Transport have just revealed Britain's top ten plug-in vehicles and with more than two-fifths of the plug-in car market, nothing comes close to threatening the domination of Mitsubishi's mighty hybrid SUV, NextGreenCar.co.uk reports.
More than 30,000 Outlander PHEVs (Plug-in Hybrid Electric Vehicle) have been sold since it launched in 2014 and that's because it simply ticks all the boxes. It's stylish, practical, affordable and cheap to run.
On electric power alone, the Outlander PHEV can travel for 33 miles before calling on the 1.8-litre petrol engine and on a combined cycle, it emits just 41g/km of CO2 and returns a mammoth 166mpg.
No wonder it sold more than 1,700 units in the second quarter of 2017.
That's considerably more than Britain's second most popular plug-in this year: the Nissan Leaf, which actually charted fourth for Q2 2017, behind the BMW 330e and Mercedes-Benz C 350e – both plug-in hybrid takes on established and much-loved company car staples.
Nissan would most likely excuse the Leaf's drop in demand between April and the end of June on the impending arrival of the second-generation model. The new Leaf will go on sale in October before launching in Europe over the coming months.
Speaking of new models, freshly launched plug-in hybrids such as the Volvo XC60 T8 and V90 T8 and Mini Countryman Cooper S E made an impact in the Q2 charts, but not enough to warrant an appearance in the half-year chart.
Stephen Hasley, brand manager at the Green Journey, comments: "Out of the ten best-selling plug-in cars, only three were available as pure electric vehicles.
"This point serves as further evidence that UK motorists prefer the versatility and safety of a petrol engine to get them to their destination given the currently limited range of electric motors."
Top ten best-selling plug-in cars in the UK between January and June 2017:
Mitsubishi Outlander PHEV
Nissan Leaf
Mercedes Benz C 350e
BMW i3
BMW 330e
Tesla Model S
Renault Zoe
Volkswagen Golf GTE
Volvo XC90 TwinEngine
Audi A3 e-tron