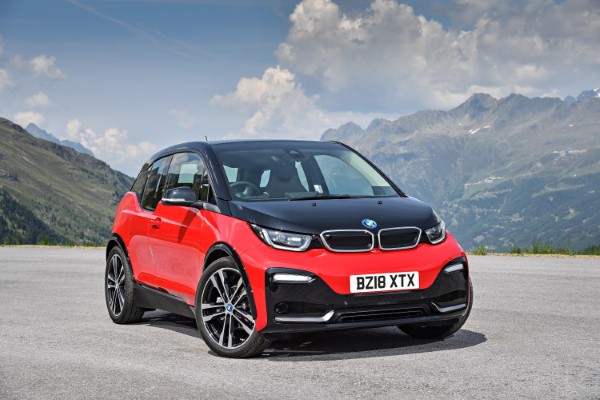 UK sales of BMW's i3 have hit a significant milestone after exceeding 10,000 units.
Launched in 2013 as a pure-electric and petrol-electric hybrid, the futuristic-looking hatchback has won over enough eco-minded motorists to become the best-selling compact electric vehicle in the premium segment.
BMW says it sold more than 100,000 electrified vehicles in 2017 with both BMW i and BMW iPerformance becoming the best-selling plug-in hybrid (PHEV) brands worldwide.
After four years on the market, the i3 was treated to a mid-life facelift last year, receiving LED headlights, an updated 10.2-inch hi-res infotainment system and black finish on the A-pillars and roof lines.
A sportier version, known as the i3s, was also introduced as part of the refresh. It comes with a higher power output, a longer mileage range, more engaging handling and sharper styling, compared to the standard i3.
Read more on the updated i3 here
This i3 Range Extender uses a super-efficient two-cylinder petrol engine to – as the name suggests – extend the possible range of the car to a maximum of 205 miles, up from 93 in the standard i3.
On a combined cycle, the i3 Range Extender returns a phenomenal 403mpg with a positively microscopic CO2 emissions of 14g/km.
Graeme Grieve, chief executive of BMW UK, commented: "This is an important moment for electric cars in the UK. With the electric vehicle market growing at astonishing pace, I am proud that the BMW i3 has played such a major role in promoting electric vehicle ownership."
Stephen Hasley, brand manager at the Green Journey, adds: "BMW's arrival in the electrified vehicle arena was undoubtedly a landmark moment so it's little surprise that the i3 has been such a sales hit."