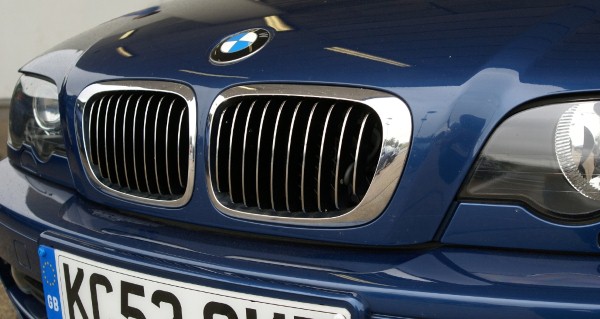 Automotive manufacturer BMW Group UK has announced the process of consolidating its British offices into a single, new hub has got underway, with the company moving all of its backroom administrative functions to a single, self-contained ten-acre campus.
Located on Summit Avenue in Farnborough, the new purpose-built facility will be known as Summit ONE and will cater for the needs of more than 1,000 BMW staff members once the transfer is complete.
The move has been designed to bring the company's financial services, leasing and fleet management departments all under one roof and will also provide considerable cost and efficiency savings for the firm in the years ahead.
Initially, 450 members of staff are being moved to the new facility this month, while a further 750 workers will be relocated between now and the end of 2017.
The new campus offers excellent connectivity to both London and the rest of the UK, being just 35 miles from the capital and in easy reach of excellent road and rail links.
Meanwhile, the move will also see many of BMW's subsidiary businesses working at the same location for the first time, ensuring a strengthening of brand links and helping staff to work more closely in the years ahead.
Graeme Grieve, chief executive officer of BMW Group UK, said: "This is the first phase of a relocation, which will not only give all our staff a new and greatly improved working environment but also give us a tremendous opportunity to showcase our premium brands.
"The move will also mean a much closer working relationship with our financial services, fleet and leasing companies and this can only bring further benefits to our customers."
All in all, the company is looking forward to a more sustainable future, with its new facility incorporating a range of green measures that will serve to not only deliver savings in the years ahead, but will also ensure the firm remains at the forefront of sustainability within the automotive sector – matching the green credentials of its vehicles with those now being set across its corporate infrastructure.
Last year, the company reported global revenues of more than €76.6 billion (£48.8 billion) and delivered pre-tax profits of €7.91 billion.
The manufacturer sold more than two million vehicles to buyers across the globe and, as of December 31st 2013, the business employed 110,351 employees around the world.
BMW operates in more than 140 countries and has 30 manufacturing and production facilities in 14 nations. It is one of the world's most popular vehicle brands and a major player in the UK automotive sector.
How can I make my fleet more sustainable, reducing fleet costs and cutting emissions?
Start your Green Journey, the route to a sustainable world, by contacting us today.
This story was posted by Daniel Crosby, Assistant Marketing Executive at the Fuel Card Group.