RAINFOREST LIFELINES
The Awajún are Cool Earth's newest indigenous partners in Peru. This week we're launching our Rainforest Lifelines Campaign to raise funds for seven villages that lie in some of the world's most vulnerable rainforest. Our focus is on forest protection, income generation and investing in strengthening the capacity of our local partners.
Cool Earth's Projects Manager, Kitty, has just returned from the Awajún. Kitty's aim was to find out exactly where funds are needed most urgently, but her trip coincided with an unexpected visit from illegal loggers. With seven annex villages split across two separate communities, projectwide decisions and commitments can be hard to reach. In this case, one annex village, tired of the false promises and disappointments of previous NGOs, wanted to give in to the loggers' offers.
Our two partner communities swung into action and, with Cool Earth's support, have developed an action plan to kick out the loggers. This includes reporting to the authorities and notifying the logging company that any wood extracted will be decommissioned, as well as including the annex village more fully in the project to ensure they see the benefits of keeping their forest standing.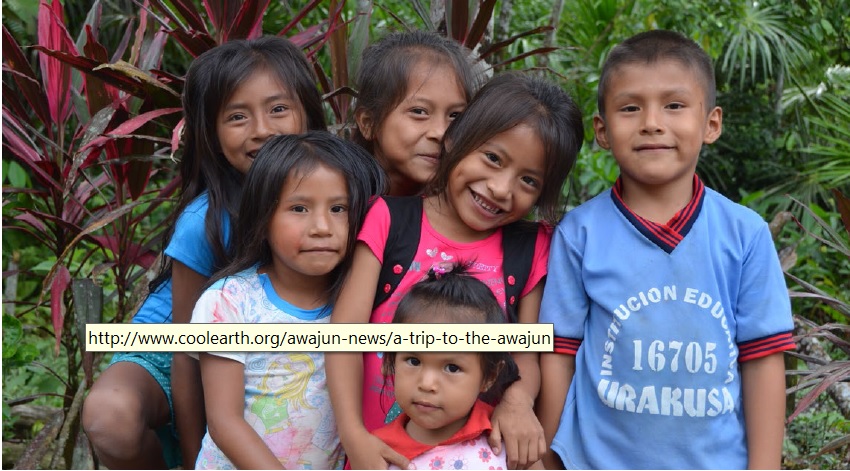 Our plans for 2015 in the Awajún Project will include a community boat, solar power for the school and, most excitingly, satellite internet for the women's co-operative AMARNO – which will help connect them to outside markets and help boost incomes. These steps may seem modest but they are the simple resources our partners need to build strong self-determining communities.
You can read more about Kitty's visit here