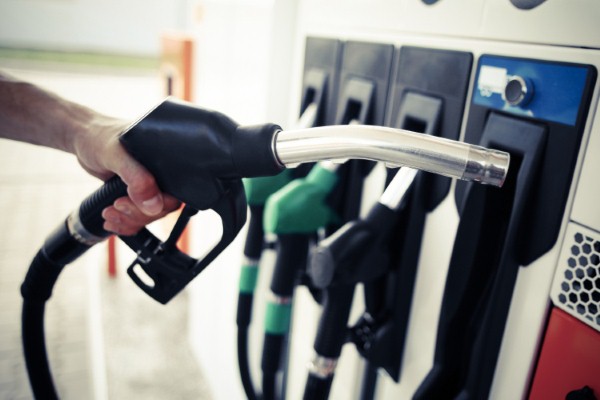 Scaremongering over diesel and a general anti-diesel agenda from the government and media has been blamed for the average CO2 emissions of newly registered cars rising for the first time since records began.
New cars have become more efficient in recent years, and that was no different in 2017, with boxfresh models emitting 12.6 per cent less carbon dioxide than the equivalent older models.
However, the typical new car joining UK roads in 2017 pumped out 121g/km – 0.8 per cent more CO2 than in the year before – according to figures from the Society of Motor Manufacturers and Traders (SMMT). This came after 19 years of successive reductions and is due to petrol cars have a greater market share.
Sales of diesel cars dropped by 17.1 per cent in 2017 due to a lack of certainty from the government and a road tax shake-up – it is this drop in demand that is responsible for around half of last year's overall CO2 rise, a report from the SMMT claims.
Meanwhile, a substantial fall in registrations of smaller cars also had a significant effect, as falling consumer confidence hit the lower end of the market.
As a result, tough EU industry targets to meet 95g/km level by 2021 now look increasingly challenging with a 5.9 per cent annual reduction needed to avoid a hefty fine.
Diesel cars typically consume less fuel than their petrol equivalent and emit 15-20 per cent less CO2 on average.
Diesel bashing reversed climate progress
Mike Hawes, SMMT chief executive, believes the anti-diesel agenda has reversed some of the progress made on climate change.
"To accelerate fleet renewal, motorists must have the confidence to invest in the cleanest cars for their needs, however they are powered," he commented.
"A consistent approach to incentives and tax, and greater investment in electric vehicle charging infrastructure will be critical."
Mr Hawes went on to call for a revised strategy that gave manufacturers time to invest, innovate and sell competitively, and encouraged consumers to adapt.
Stephen Hasley, brand manager at the Green Journey, added: "CO2 emissions decreased for every new type of car, with carbon output from dual purpose cars falling by close to half since the turn of the century."
Photo: bizoo_n/iStock