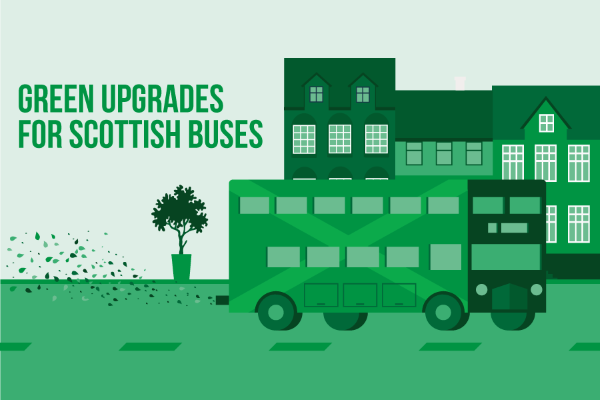 Users of public transport across Scotland are soon to benefit from the rollout of new bus services that feature the latest in environmentally-friendly vehicle designs.
Funding of approximately £2 million has been allocated for the renewal of bus fleets across the country by the Scottish government, with transport minister Humza Yousaf confirming the Scottish Green Bus Fund is now active.
It will provide additional fleet acquisition support for three of the country's key bus operators – First Scotland East, Lothian Buses and Stagecoach East Scotland – and means 46 new low-emission buses will come into operation in the coming months.
Mr Yousaf commented: "The Scottish government is committed to reducing our carbon emissions and one way to do this is by introducing cleaner transport such as these buses.
"Not only are they more environmentally friendly, they are also more attractive and quieter, [which are] plus points in our efforts to encourage more people out of their cars and onto public transport."
Each of the service operators will now invest their portion of the fund into the purchase of the latest low-emission buses.
It means users of these services can be assured they are playing their part in safeguarding the environment, while this latest investment will play a crucial role in helping to reduce overall levels of CO2 emissions across Scotland in the years ahead.
Stephen Hasley, brand manager at The Green Journey, adds: "The introduction of 46 new low-emission buses is welcome news in the battle against climate change. They will stand users of the buses in good stead for the future when it comes to protecting the environment."
How can I make my fleet more sustainable, reducing fleet costs and cutting emissions?
Start your Green Journey, the route to a sustainable world, by contacting us today.
This story was posted by Daniel Crosby, Assistant Marketing Executive at the Fuel Card Group.