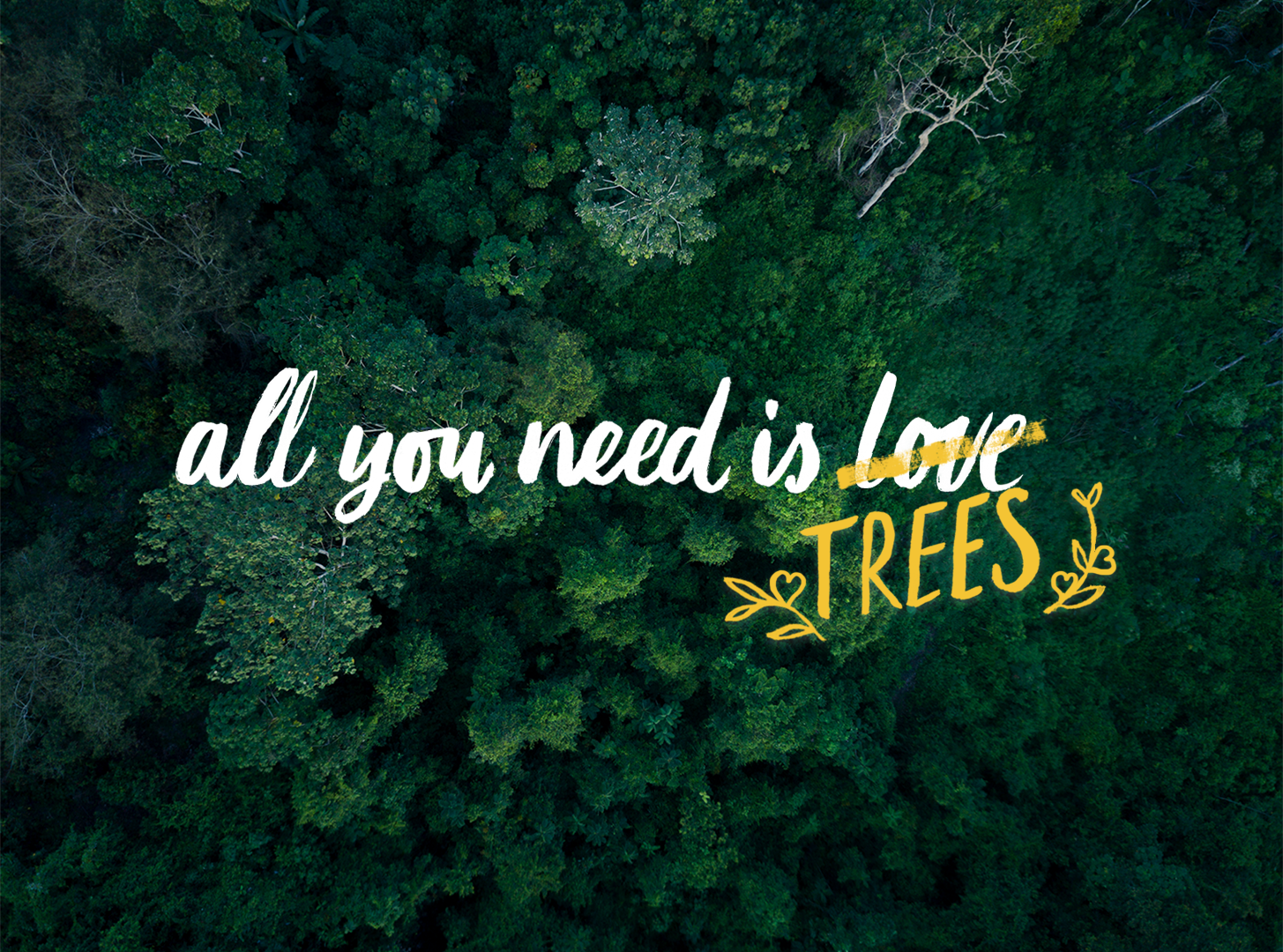 Sometimes our relationship with rainforest is far too one sided. Trees give us so much, maybe it's time to give something back. Here's some reasons why you showing your love for trees is so important:
• As well as releasing life-giving oxygen, rainforests are also water regulators, habitat providers, medicinal sources and home to 350 million people all over the world.
• By storing carbon, trees control our climate and keep the earth cool. And the soil beneath the trees holds twice as much carbon as the forest itself.
• With deforestation contributing 15% of greenhouse gas emissions globally, keeping our rainforest standing is more important than ever. All you need is trees.
By lending a helping hand to local communities fighting for their existence and their forest, Cool Earth offers an alternative to Palm oil companies, cash offers from illegal loggers, and pressure from mining gangs. Together we are protecting forest for their future and keeping that incredible army of trees standing to fight climate change for all of us.