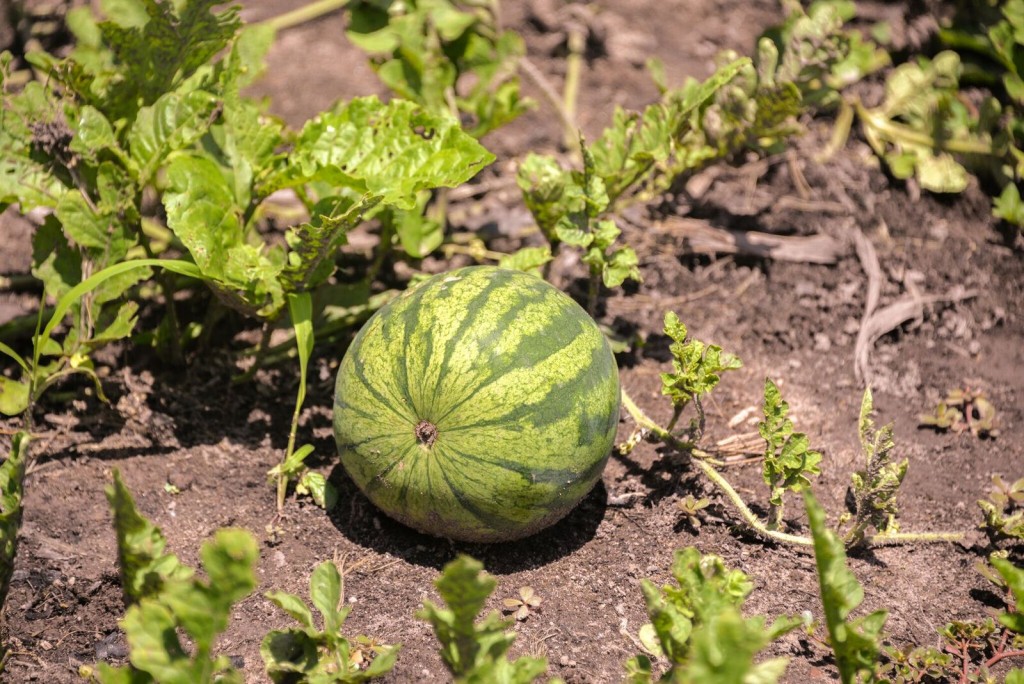 The vegetables grown by the Asháninka in Peru would win prizes at any county show. Strong sunshine, together with tropical downpours, make for beautiful fresh produce.
It wasn't always like this. It's thanks to Fuel Card Services that people like Micaela are able to grow food for their families. Simple things like tools and seeds have kick-started food gardens to be proud of.
Micaela grows coriander, watermelons, ginger, tomatoes and spring onions. And she's really proud of the chicken house she's recently built, ready for some new chicks. She's also got a small fish pond which she stocks with fish from the Cool Earth funded fish farm in the centre of the village.
A wide variety of fruit and vegetables, and a sustainable source of protein, are vital for the Asháninka. When we first met Micaela she and her family were severely undernourished. Her family can only protect their forest into the future if they're strong and healthy. That's why we were thrilled when our latest survey showed big improvements in nutritional health.
The weather isn't always kind. The severe flooding this year all but wiped out Alejandro's food garden in Cutivireni. Luckily the village rallied round to rebuild it. Everyone says that the climate is more unstable every year, which is why the Asháninka and Awajún are investing in climate resilient allotments. This means plots can cope with extremes of sun and rain while keeping soils fertile. The communities are starting to use Inga, a miracle plant that helps with this. It keeps the ground cool, its leaves form a mulch that feeds vegetables in times of drought, and its deep roots make floods less likely to wash soil away.
Thanks to a far-sighted investment from Fuel Card Services, and some clever techniques, our partners are growing for the future. Micaela might be a little way off winning the world's biggest watermelon title, but that won't stop her trying.
How can I make my fleet more sustainable, reducing fleet costs and cutting emissions?
Start your Green Journey, the route to a sustainable world, by contacting us today.